Daybetter products include led strip light series, smart bulbs, outdoor string lights, TV background lights and other series currently.
If you want to change the style of your bedroom, add some ambiance to your gaming room, or want to make your room look more energetic with more lighting, you may no longer need an electrician, you can easily do this with just the simple setup operation. 
From the basic infrared control light strip, Bluetooth app control, to Wi-Fi intelligent voice control light strip, Daybetter has been committed to providing excellent user experience.

Just like this smart wifi led strip lights:
Daybetter smart LED strips are durable lights and can be easily installed almost anywhere. As long as you have an electrical outlet within 25 feet, you're good to go. Since they have a life expectancy of at least 50,000 hours, you won't need to install new lights for some time. To put that in perspective, if you leave them on all the time, that's more than 2,000 days or over 5.5 years,longer than traditional lighting life, yet affordable.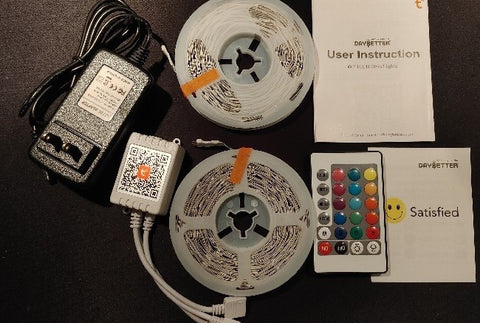 Connect the strip via WiFi and use the app to control the strip and you can create unique scenes using any of the 16 million colors.
In addition to this there are scene customization, music synchronization, timer function, voice control, etc.
The app couldn't be easier to use. It has a clean interface. Simply tap to choose your color. Set scenes, start syncing to music, create schedules, and more.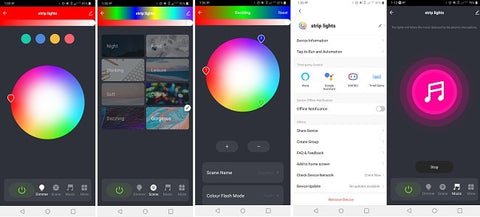 While the lights do get warm,but they don't get hot.
They're easy to control and set up. With millions of colors, you'll always find the perfect light for the occasion. Both the app and remote work great to quickly control the lights.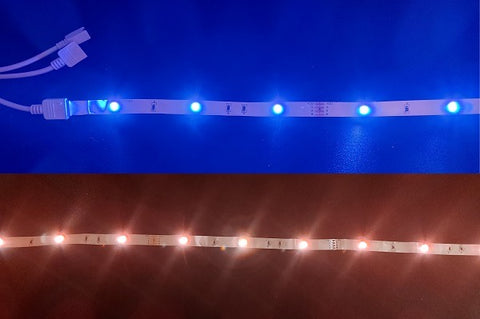 The Daybetter Smart LED Strip Lights performed great overall. Any adjustments made would happened almost instantly. The vivid colors brightened the room with ease.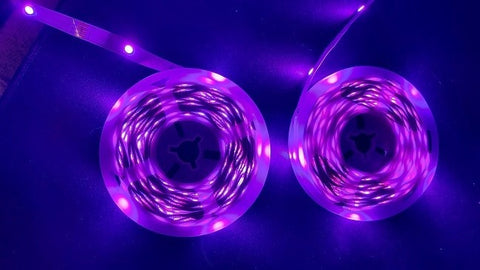 No matter when, Daybetter is definitely your most cost-effective and optimal choice, led light strips are a fun and easy way to decorate your home or work space.
Daybetter as a brand focused on R&D, design and production of lighting field, we have been committed to providing high quality and preferential products, hope that by using our products to bring you the best quality experience, light up your life, this is daybetter is now doing, and always committed to do!
By the way,daybetter provides one year warranty to guarantee your using experience, in addition, we also have professional after-sales service, if you have any problems during the use, they will patiently solve your problems.